Too Hard to Handle is Julie Ann Walker's 8th book in her Black Knights Inc series and I have to say, I've been wondering if Dan was going to get a story. I am really pleased with how his story went. The one thing that I found confusing was Dan's deceased wife and his new love interest have similar names (Penni and Patti). Dan and Penni's story is filled with loss, but that loss leads to healing and I don't think these characters could have been as perfect for each other as they are if they hadn't gone through that loss. I loved watching the chemistry between Dan and Penni and the humor that has been in all of the previous BKI books was present in this one. Dan and Penni get their HEA, but there is still a part of the story that wasn't resolved and I'm hoping that Ozzy's story will help resolve or at least make progress with that story line. Having this open story line in no way took away from the HEA, but it did help leave a starting point for the next BKI book. I give this book a solid 5 stars and can't wait for more from the BKI series and Julie Ann Walker.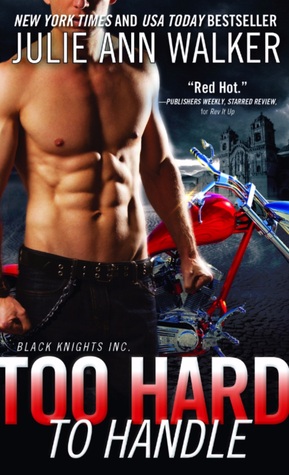 Amazon
Goodreads
"The Man" is back.

Dan "The Man" Currington is back in fighting form with a mission that takes him four thousand miles south of BKI headquarters, high in the Andes Mountains of Peru. He's hot on the trail of a rogue CIA agent selling classified government secrets to the highest bidder, when Penni DePaul arrives on the scene. Suddenly the stakes are higher, and keeping Penni safe becomes Dan's number one priority.

And this time she's ready.

A lot has changed since former Secret Service Agent Penni DePaul last saw Dan. Now a civilian, she's excited about what the future might hold. But before she can grab onto that future with both hands, she has to tie up some loose ends-namely, Dan Currington, the man she just can't forget. And a secret that's going to change both their lives-if they can stay alive, that is.