The first thing I said after finishing Beauty and the Boss by Diane Alberts was Wow! This book had me captivated from the beginning and I read this book in one sitting. Benjamin was the perfect beast at the beginning and Maggie was just the right woman to melt his frozen heart. I loved seeing Maggie stand up for Benjamin both when their coworkers said something and when his mother was belittling him. They were both strong personalities, but fit together like pieces of a puzzle. The biggest problem between the couple was that they didn't communicate well. Both of them kept their emotions to themselves instead of sharing and becoming vulnerable. There was a LOT of heartache that could have been avoided if they had just communicated, but if they had done that it wouldn't have made such a great story. This was a great story and I give it 4.5 stars. Can't wait for more from Diane Alberts because I know it will be just as great as this one.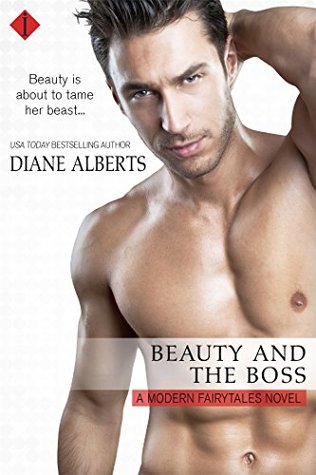 Amazon
Goodreads
Beauty is about to tame her beast...
Researcher Maggie Donovan has no luck with men, and it doesn't help that she can't keep her eyes off of her sexy boss - the one everyone else in the office calls The Beast. Relationships in the office are forbidden. So no one is more surprised than Maggie when she pretends to be his fiancée to save him during a difficult situation. Not only has she put her job on the line, but the future of the company.
Billionaire Benjamin Gale III doesn't believe in love or romance, but the look on his mother's face when Maggie tells her that she's his fiancée is worth millions. Instead of firing her for her insubordination, he goes along with the ruse. In his arms-and in his bed-she'd be everything he could ever want…which is why he can't have her.
But if he doesn't let her go, they'll lose everything…